Restorative Dental Services
RENEWING THE AESTHETICS AND FUNCTION OF DAMAGED TEETH
Having damaged or missing teeth can make a big difference in your oral health and overall well-being. It can be painful, affect the way you eat, and make you self-conscious about your smile. But restorative dentistry doesn't just restore function so you can eat and speak properly. It often simultaneously fixes aesthetic concerns so your smile looks great as well.
The team at Tomasik Family Dental uses a range of restorative techniques to restore smiles. These include crowns, bridges, dentures, and dental implants. Some patients may need a full mouth restoration. Keep in mind that failure to replace missing teeth can cause long-term dental problems. If gaps are left open, the teeth on either side may shift, affecting your bite. Replacements ensure that your bite is aligned to allow for proper mouth and jaw function.
I chose Tomasik because of their outstanding reviews! ...ALL of the staff is super attentive to the comfort and concerns of their patients.
JALINA B.
TO SAVE AND PROTECT YOUR NATURAL TEETH
Crowns completely cover the teeth. They provide strength and stability and help you to retain teeth compromised by extensive decay, cracks, or other damage. They can also act as anchors to hold a dental bridge in place. We mill our same day CEREC dental crowns in-house at Tomasik Family Dental. They are fully customized to suit your individual needs, existing smile, and bite. Patients love that we use digital impressions to create perfectly fitted crowns that look great and feel comfortable.
A PERMANENT SOLUTION FOR MISSING TEETH
Dental implants are permanent replacements for missing teeth. The implant itself is secured into the jawbone. The jawbone naturally fuses with the implant to hold it securely in place, then your dentist creates a crown to go over the implant abutment to fill the space left by a missing tooth. These crowns will match your existing teeth to ensure they look natural when you smile. Implants are suitable for one or multiple missing teeth. Implant bridges are just like regular dental bridges, only the implants are what act as the anchor points for the bridge to attach to. When all teeth are missing, a great denture alternative is an implant-supported denture. This replaces all of the teeth in a similar way to dentures, except implants are permanent, so they give the denture something to attach to and eliminate any possibility of the denture shifting, rubbing, or slipping. And these are just the main reasons that implant-supported dentures continue to grow in popularity.
Our Restorative Dental Services Help You
ADDRESS COMPLEX
DENTAL PROBLEMS
RESTORE AND REPLACE
DAMAGED TEETH
GAIN CONFIDENCE
TO SMILE AGAIN
A PERFECT FIT FOR MULTIPLE MISSING TEETH
Dentures are great solutions when you have many missing teeth. They make eating and speaking easier and help you to retain your facial structure. Failure to replace missing teeth often results in muscle sagging, which can dramatically change the way a person looks. At Tomasik Family Dental, we use the SprintRay Pro 3D printer to create dentures that fit snug yet comfortably. We recommend partial dentures when a patient has some healthy natural teeth remaining. Partials typically snap in place with the help of clasps to prevent any movement.
Full dentures are a full set of teeth, top and bottom. These are necessary when a person has none of their natural teeth left or when their natural teeth cannot be saved and need to be removed. As there are no natural teeth to attach to, full dentures rely on suction to hold them in place. Patients can eat with both partial dentures and full dentures, but patients should remove them to clean them as well as leave them out overnight.
FILL IN GAPS JUST LIKE THAT
Your dentist may recommend a dental bridge if you have missing teeth but still have some healthy teeth around these gaps. A bridge has an anchor point on each end with a false tooth (or teeth) in the middle to span the space. Your dentist secures the bridge to your existing natural teeth, and it will look and feel natural once in place. As with any restoration, we will color-match the bridge to the surrounding teeth to ensure they blend in well with your natural smile.
Full Mouth Reconstruction
WHERE AESTHETICS AND SCIENCE COMBINE TO CREATE AMAZING RESULTS
For some patients with complex dental needs, a full mouth reconstruction may be necessary. This involves using multiple restorative dentistry techniques to fix or replace all of a patient's teeth. When planning a full mouth reconstruction, your dentist considers your bite, smile, speech, jaw movement, and overall oral health. Creating your new smile requires both creativity and scientific know-how. Tomasik Family Dental uses the latest technology and advanced dental techniques so you can be confident in our ability to achieve the results you're looking for. Everyone is different, so we customize all restorative treatment plans to specifically suit each patient's needs.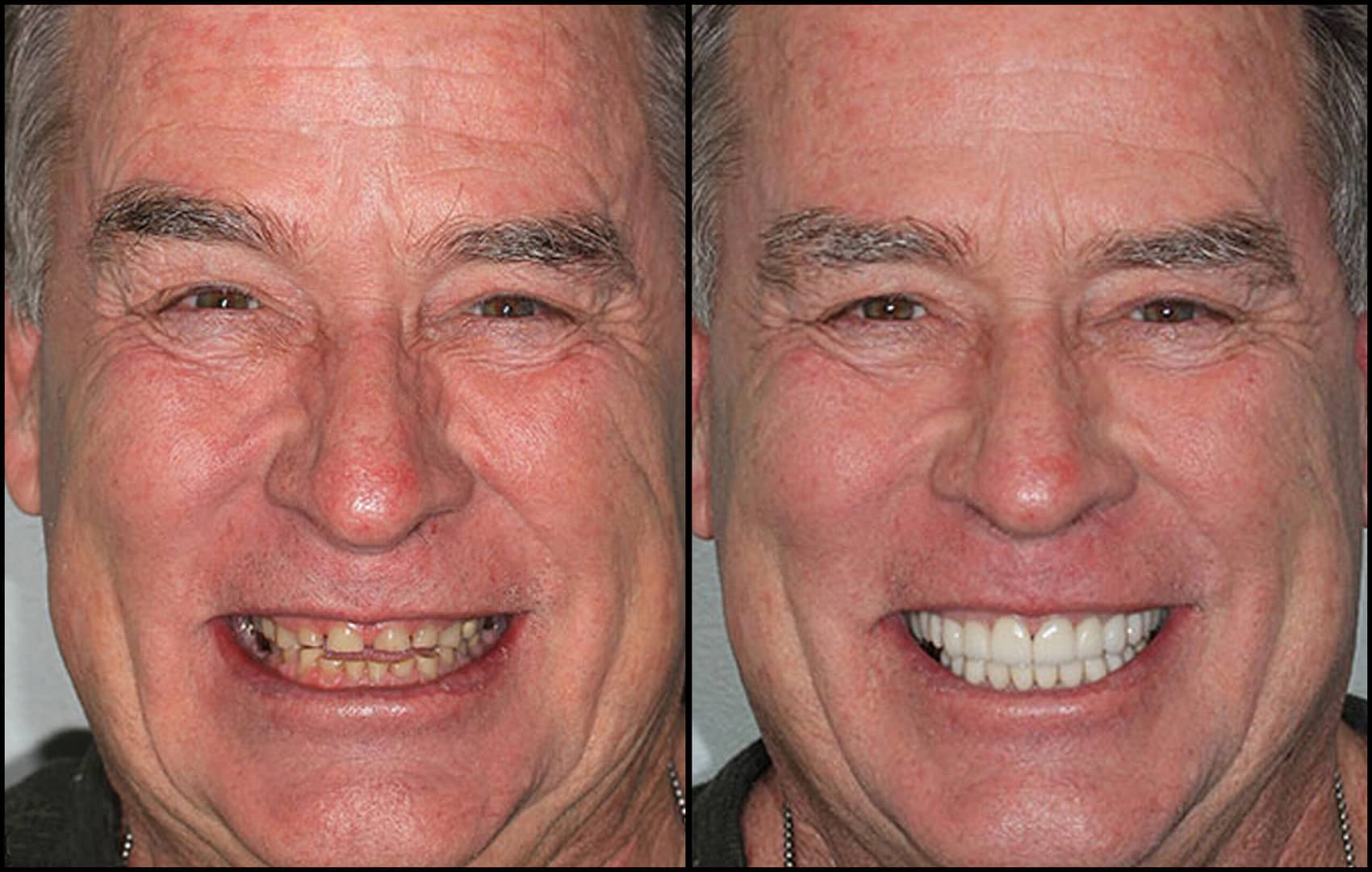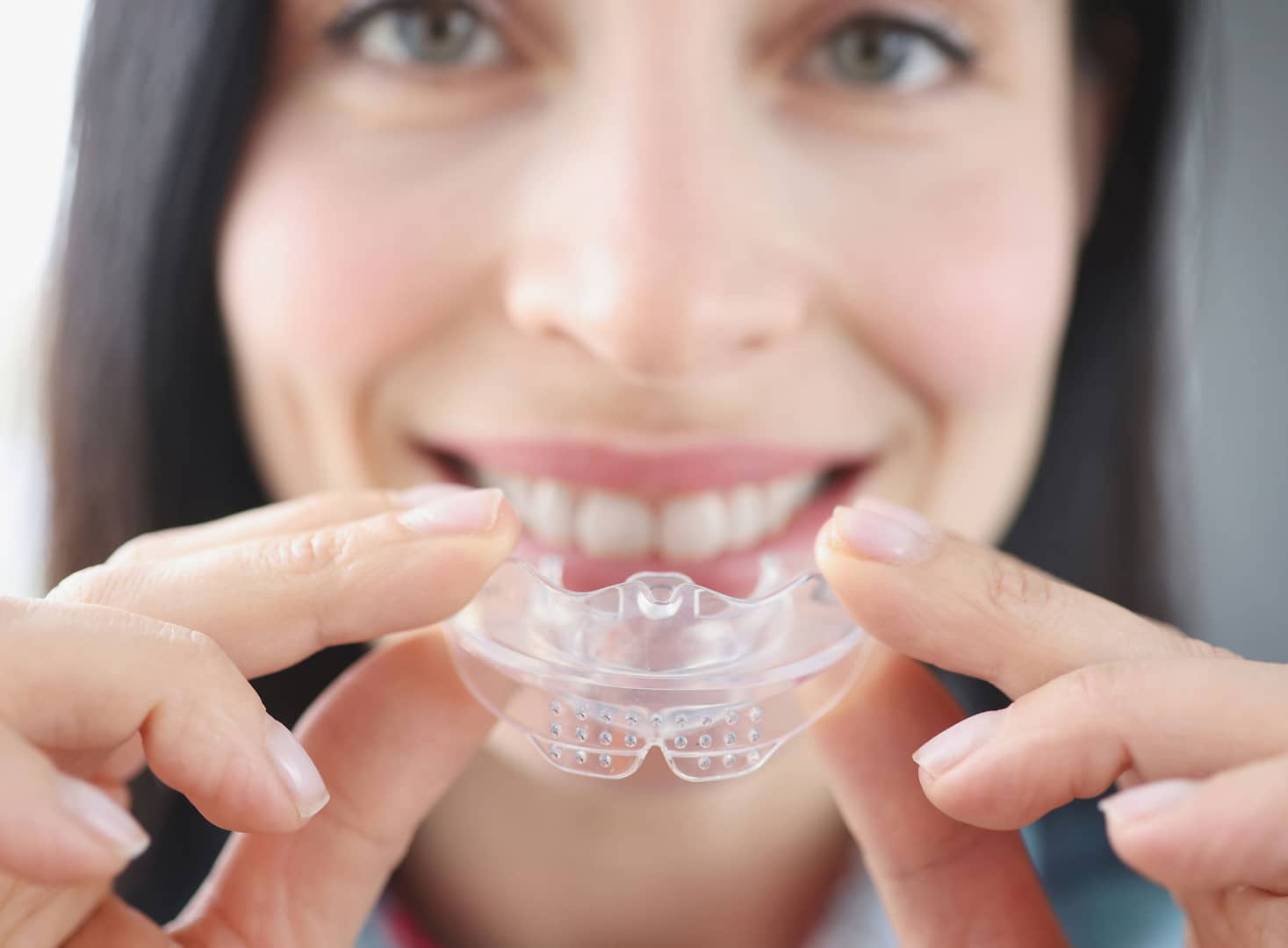 Sleep Apnea and TMD Treatment
SLEEP BETTER AND FEEL BETTER
Sleep is the body's restorative cycle, healing that which is damaged and calming the stress placed on every system in the body from everyday use. But when that sleep cycle is interrupted—either through snoring, sleep apnea, or pain from temporomandibular joint disorder (TMD)—that restorative cycle doesn't happen. The most common symptom of sleep apnea is waking up feeling tired with sleepiness throughout the day. With TMD, jaw and facial pain are common, as well as a clicking in the jaw during chewing and unexplained headaches.There are many treatment options—such as oral appliances that hold the jaw in the ideal position during sleep—to help you rest well and wake up feeling refreshed. Your body will thank you, and you'll feel the results all day long. If you're suffering from frequent headaches, jaw pain, dry mouth or throat when you wake, or unexplained tiredness and fatigue, start your journey to solving the mystery and finding relief by scheduling an appointment today. Dr. Tomasik and the team have advanced training in helping you sleep better and feel better.
Are you looking for dental care without the hassle of dealing with insurance? Take control of your oral health with the Tomasik Family Dental Membership Plan.
Enjoy great savings and take advantage of all the benefits our membership plan provides!
Low annual fee and family discounts available.
Do you need to restore your smile?
Contact the Tomasik Family Dental team today to discuss how our restorative treatment options can help you to smile confidently again.