PREVENTIVE TREATMENTS TO KEEP YOUR TEETH AND GUMS HEALTHY
Tomasik Family Dental is your family's trusted dental home in Bee Cave and Lakeway. Our focus on providing exceptional care, comfort, and service is what keeps our patients coming back. We treat you as an individual—not a number—so you can expect a highly personalized experience with any treatment recommendations specifically suited to your needs. We aim to empower patients with the information and expert advice they need to make their own dental care decisions and believe that it's important that you are in the driver's seat of your own well-being. We also offer a membership plan which offers discounts and regularly scheduled preventive care.
Screenings, Cleanings, and Other Preventive Treatments
EARLY DIAGNOSIS IS THE KEY TO A LIFELONG HEALTHY SMILE.
As part of our general dental services, Tomasik Family Dental performs thorough evaluations, including oral cancer screenings, to spot any underlying issues. Our dental hygiene team is responsible for performing your professional dental cleanings. Even if you have an excellent at-home teeth brushing routine, these periodic dental cleanings are still just as important to maintaining optimal dental health. Hygienists use special instruments to get into those hard-to-reach places and remove hardened plaque that a regular toothbrush can't. Other preventive treatments available include fluoride varnish and dental sealants.
FOR PATIENTS WITH DENTAL ANXIETY
Tomasik Family Dental specializes in providing dental care to patients who experience dental anxiety. Patients who have had bad experiences with other dentists may be hesitant to seek dental care. At Tomasik, we understand this completely. We have a patient, gentle team who exhibits the understanding and support you deserve to get the dental treatment you need. We offer sedation dentistry to keep you calm and relaxed throughout your appointments. Options include nitrous oxide, oral sedation, and moderate IV sedation. General anesthesia is also available for more complex treatments in our office and administered by an anesthesiologist.
With nitrous oxide, you'll receive a mixture of oxygen and nitrous oxide via a small mask that fits over your nose. With oral sedation, a prescription will be given ahead of your appointment for you to fill and take shortly before your scheduled appointment. Moderate IV sedation produces an amnesia affect for many patients, making the entire appointment feel as if it lasted only a few minutes. General anesthesia means that you'll be asleep for the entire procedure. It can be the best choice for someone with severe dental anxiety who needs a lengthier dental procedure.
Our General Dental Services Help You to
PREVENT MAJOR
DENTAL ISSUES
PROTECT
AGAINST DECAY
MAINTAIN HEALTHY
TEETH AND GUMS
RESTORING YOUR TEETH IN ONE APPOINTMENT
Decayed, worn, or cracked teeth may need crowns to provide strength and support. At Tomasik Family Dental, we use same day CEREC crowns. Unlike other crowns that require multiple appointments over several weeks, you receive your CEREC crown on the same day. Our team will take a digital scan using the latest in dental technology to design and create a crown that fits you perfectly. CEREC crowns feel natural and are color-matched to blend in with your smile. They are also extremely durable and long-lasting.
Also called endodontic treatment, a root canal helps relieve discomfort and repair damage by removing inflamed or infected tissue, or pulp, from the inside of a tooth. If left untreated, damaged pulp can become a haven for bacteria, which can in turn lead to an abscess. The aim of root canal treatment is to remove these inner tissues and save the tooth. Replacing a lost tooth is typically more involved than saving an existing one, so we always do everything we can to save your natural teeth.
PROFESSIONAL CARE WHEN A TOOTH CAN'T BE SAVED
If extensive damage is present, it's not always possible to save a tooth. In this case, we will recommend an extraction. Overcrowding can be another reason that a tooth might need to be extracted. For simple extractions, patients receive a local anesthetic. This numbs the area so you won't feel any pain at all during the procedure. More complex extractions may require sedation. If you need to have a tooth removed, your dentist will discuss your treatment options at your appointment so you can decide what is best for you.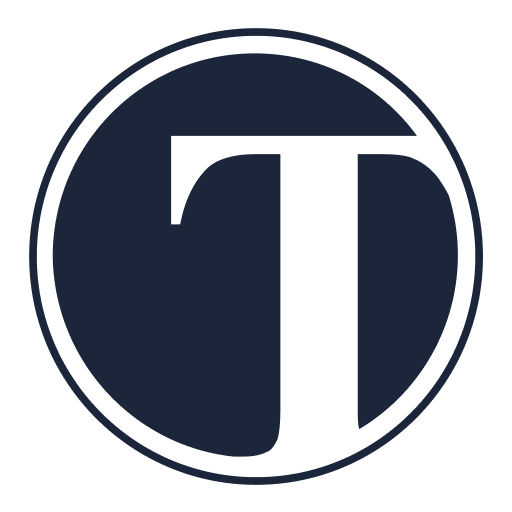 My family and I have been very happy with Tomasik Family Dental, for the past 7 years. We always have a great experience, and their doctors and staff are the BEST!
EMILY M.
HEALTHY GUMS ARE AS IMPORTANT AS HEALTHY TEETH.
Periodontal disease is quite common. This is a chronic gum infection caused by plaque and bacteria below the gumline. Also referred to as gum disease, it is the No. 1 cause of tooth loss in adults over 30 years of age. Patients with periodontal disease can experience a great deal of pain. You might suffer from bleeding gums, swelling, sensitive teeth, or painful chewing. Bad breath can be another sign of infection. It is important to get any form of periodontal disease treated as soon as possible as it can lead to other more serious health issues. Tomasik Family Dental offers a range of periodontal therapy options to treat mild, moderate, and severe gum disease. Your dentist will tailor a periodontal treatment plan to suit your individual needs.
Nightguards and Mouth Guards
PROTECTING YOUR TEETH—EVEN WHILE YOU SLEEP!
Teeth grinding, or bruxism, is a common concern. Many patients do this unconsciously while they sleep. Teeth grinding left unchecked can lead to cracked, worn, or chipped teeth. One way to protect against these unpleasant side effects is to wear a nightguard.
Similarly, mouth guards help protect teeth against knocks and falls that could result in dental trauma. They are popular for both children and adults who play contact sports. All of our nightguards and mouth guards are made on-site at Tomasik Family Dental. We use the SprintRay Pro 3D printer to turn digital scans into precise, custom-made mouth guards and nightguards that will fit you perfectly.
Are you looking for dental care without the hassle of dealing with insurance? Take control of your oral health with the Tomasik Family Dental Membership Plan.
Enjoy great savings and take advantage of all the benefits our membership plan provides!
Low annual fee and family discounts available.
Are you looking for a general dentist for your family?
It's never too late to achieve optimal oral health. Contact the Tomasik Family Dental team today to schedule an evaluation.