We use the latest advanced technologies.
YOUR COMFORT AND CARE ARE OUR TOP PRIORITIES.
The Tomasik Family Dental team uses the latest dental technology available. This allows us to provide next-level service to our patients. It also means we can provide a more comfortable experience and optimal results. From digital X-rays to 3D printing, our team is dedicated to creating the best patient experience for you and your family through technology.
Our team keeps up with technology advancements and treatment techniques, proactively exploring continuing education and new certification opportunities that will benefit our patients. It is Tomasik Family Dental's goal to provide you with the best modern dental care possible.
Tomasik Family Dental utilizes intraoral devices that use optical and laser scanning to create precise digital models of your teeth and gums. With this digital scanning technology, no radiation or X-rays are required. Instead, your dentist will use a handheld wand to take full arch scans of the mouth. These scans are much more comfortable than traditional impressions. It's a quick process and delivers fantastic results.
RESTORING YOUR TOOTH QUICKLY AND CONVENIENTLY.
In the past, having a crown procedure would take multiple appointments and several weeks. But now, Tomasik Family Dental is pleased to offer same day CEREC crowns. There are no uncomfortable, messy impressions required. Digital scanning makes the whole process a much better experience for patients. You'll only need one appointment for the whole process: preparing the tooth, taking the digital scan, fabricating the crown, and cementing it in place. Because we use advanced technology, our patients enjoy a superior end product that fits their smile perfectly.
Our Advanced Technology Helps to
DELIVER A BETTER
EXPERIENCE
IMPROVE PATIENT
COMFORT
GET GREAT
RESULTS
GENTLE, PRECISE TREATMENT FOR KIDS AND ADULTS
The Tomasik Family Dental team uses laser dentistry for gentler, more comfortable treatment. Lasers also help to numb the area during treatment, which in some cases prevents the need for anesthesia altogether. Laser dentistry is safe, and the powerful beam of light is gentler on the soft tissue inside the mouth than other methods. Lasers are useful in many treatments: It can contour or remove gum tissue, for example, with little to no bleeding, while simultaneously disinfecting the area and preventing infection.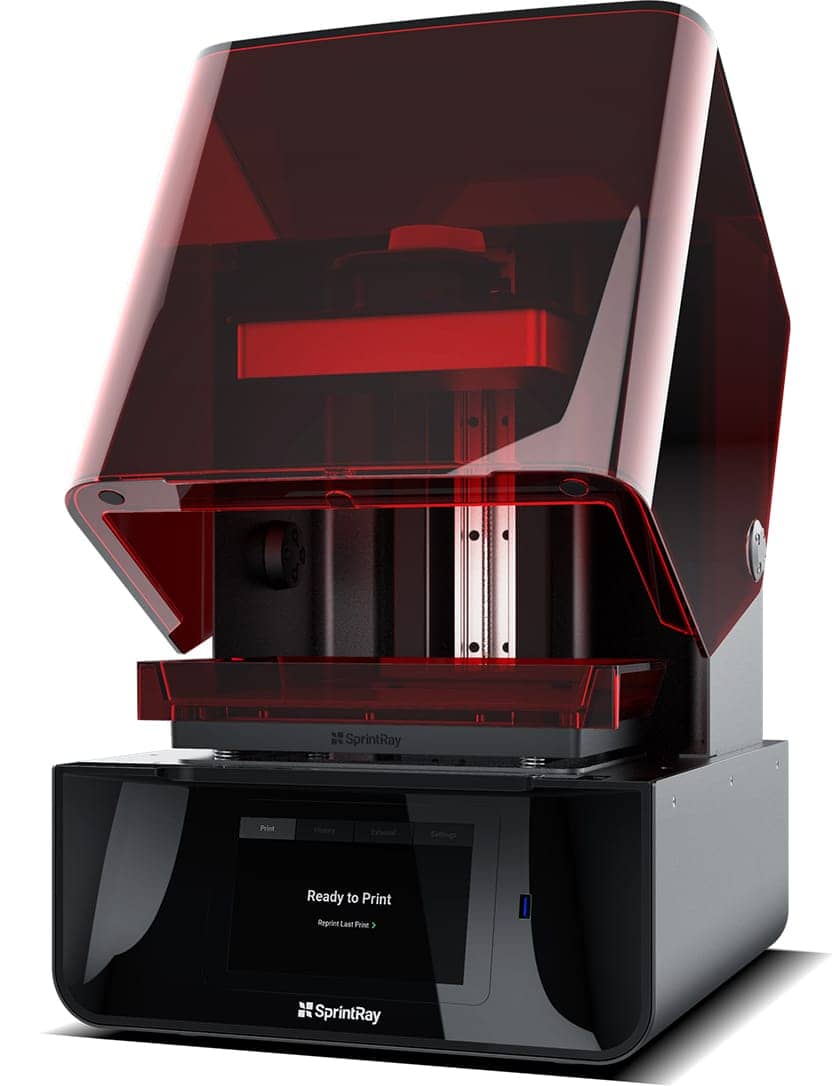 CUSTOM DENTAL APPLIANCES AND PROSTHETICS
This innovative technology enables us at Tomasik Family Dental to produce custom-made dental appliances and prosthetics that perfectly fit each patient. We use our top-of-the-line 3D printer for all mouth guards and nightguards. Far superior to traditional methods involving goopy impressions that risk an imperfect fit, 3D printing has revolutionized the dental industry. It allows our team to create a digital model of your mouth and provides better visualization, greatly improving and speeding up the treatment-planning process.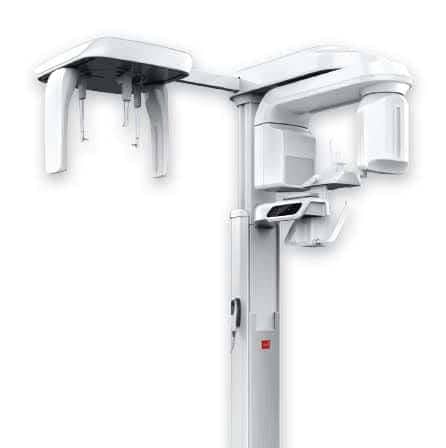 THE NEXT GENERATION OF DIGITAL IMAGING
Cone-beam CT scanning is cutting-edge technology in 3D digital imaging. It is a type of noninvasive X-ray that captures images by rotating around your head. Your dentist then views these 3D images to precisely plan surgeries and treatments digitally. The cone-beam scanner provides far greater insight and diagnostics than traditional 2D X-rays. Not only are the results more accurate, but it offers improved safety benefits by exposing patients to less radiation than traditional CT scans.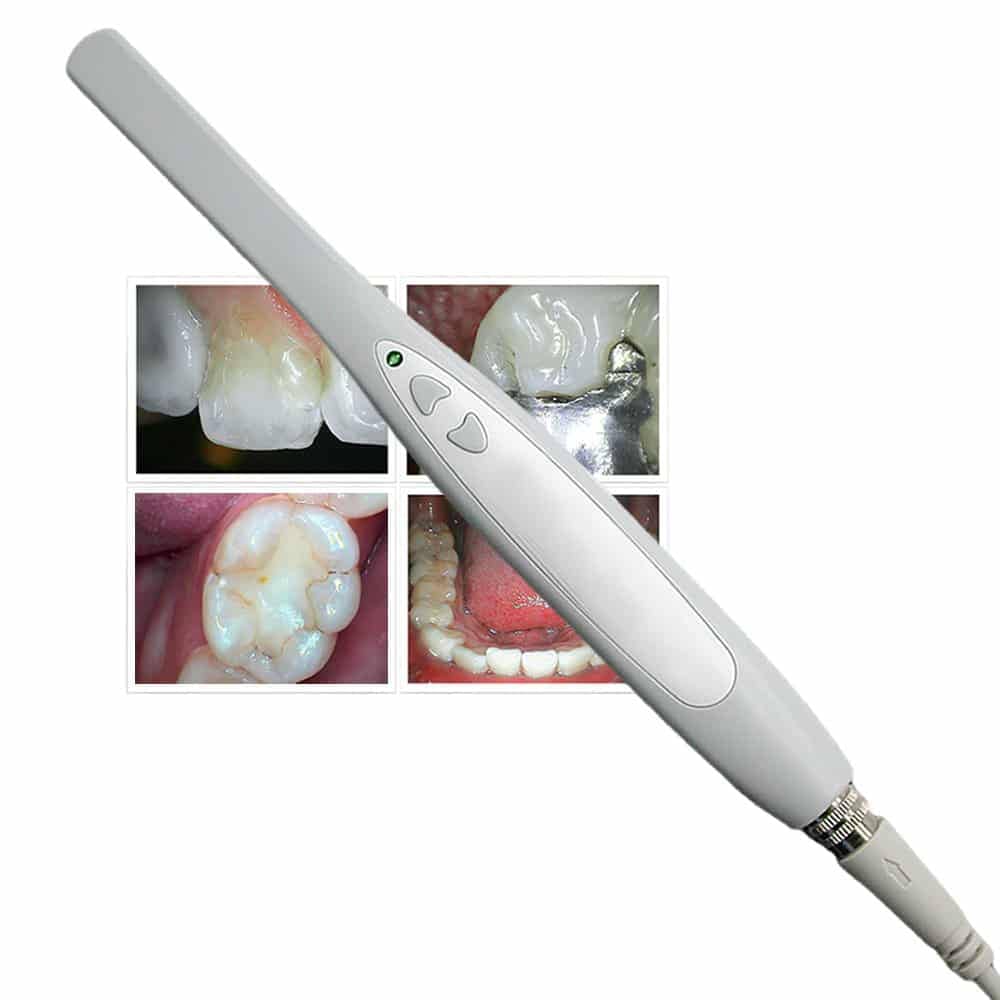 Intraoral cameras are important instruments for modern dental practices. These small, lightweight devices help your dentist to see exactly what is going on in your mouth. From full arch to macro views, these cameras enable your dentist to see the smallest of details, including small cracks and early decay. Intraoral cameras offer high-resolution digital images and video, easily shareable on-screen for patients. This way you can see exactly what we see and better visualize why you may need certain treatments.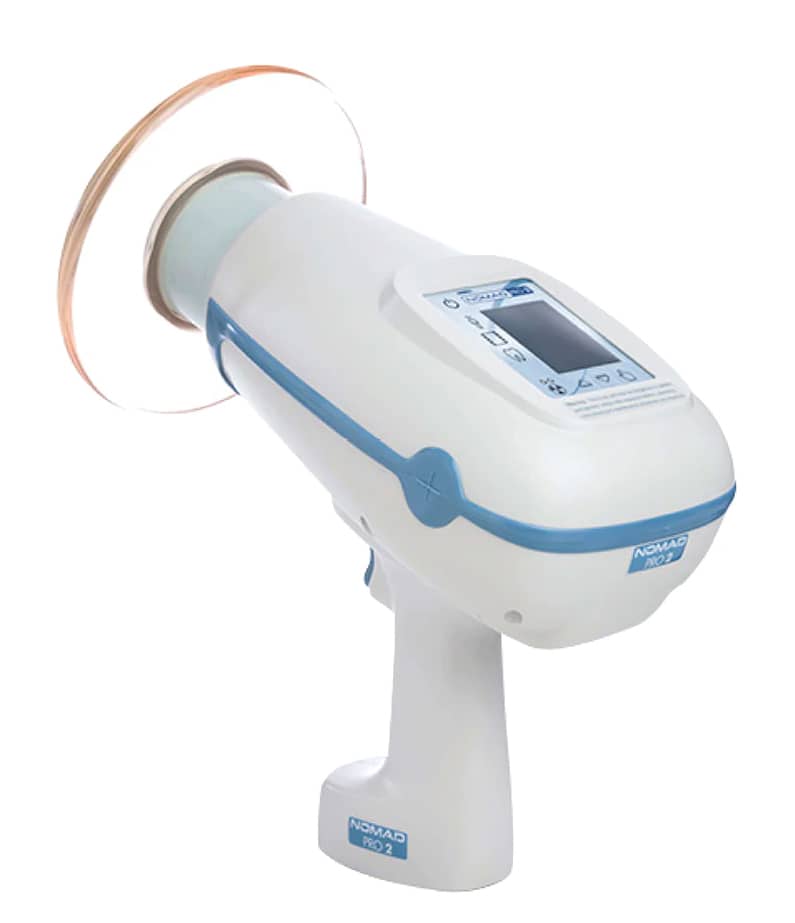 At Tomasik Family Dental, we utilize cutting-edge technology to provide our patients with the highest standard of dental care. Our digital dental X-rays offer a range of benefits, ensuring a comprehensive evaluation of your oral health. By using digital imaging, we minimize radiation exposure, while maximizing image clarity. The process is quick and comfortable, allowing our skilled dentists to detect potential issues such as cavities, infections, or bone loss with precision. Experience the convenience and accuracy of digital dental X-rays at Tomasik Family Dentistry, and take control of your dental well-being.
Are you looking for dental care without the hassle of dealing with insurance? Take control of your oral health with the Tomasik Family Dental Membership Plan.
Enjoy great savings and take advantage of all the benefits our membership plan provides!
Low annual fee and family discounts available.
Are you looking for a trusted dental practice that uses the latest technology and delivers great results?
Contact the team at Tomasik Family Dental today to make an appointment. Our love of technology extends beyond the dental chair and into our office. You can request an appointment online or text our office. We also use Flex, which enables you to complete new-patient paperwork and consent forms via text.