Gentle Care in a Fun, Welcoming Environment
A DENTAL HOME FOR YOUR CHILDREN
It's important for your whole family to have a dental home, particularly your children. So it makes sense to choose the team you already know and trust to take care of your most precious people; it ensures that your children are comfortable and familiar with the environment and helps them to have positive dental experiences. This sets them on a positive pathway toward healthy dental habits for the rest of their lives.
Patient comfort is the key focus of the entire Tomasik Family Dental team. We love getting to know the many families who visit us and making dental visits fun for our littlest patients. At our practice, we use digital X-rays for minimal radiation and instant viewing. This translates to a quicker, easier process all around.
Ava shows your child what to expect at the dentist.
KEEPING YOUR KIDS SMILING
Regular preventive care is key to keeping your kids smiling long term. As a general rule, we recommend professional dental cleanings and evaluations every six months. Our team can also apply fluoride varnish and dental sealants for extra protection against cavities. Our experienced team at Tomasik Family Dental provides expert advice to parents and kids to encourage healthy at-home oral hygiene routines. This helps your kids understand the importance of brushing twice daily, flossing daily, and maintaining a low-sugar diet. It's so important to look after young teeth—even though baby teeth will eventually fall out—as these are important placeholders for your child's permanent teeth.
FILLINGS THAT BLEND IN FOR A NATURAL-LOOKING SMILE
If your child needs fillings, our dental team can use tooth-colored composite resin. This material is a durable, natural-looking alternative to traditional amalgam. We closely match the composite color to your child's existing teeth so they can keep smiling confidently.
Our Dental Services for Children Help to
ADDRESS DENTAL
ISSUES EARLY
KEEP YOUR CHILD'S
SMILE HEALTHY
PREVENT MAJOR
DENTAL PROBLEMS
A SOLUTION TO REPAIR LITTLE TEETH
Sometimes teeth get chipped or broken during play. Dental bonding can fix these cosmetic concerns. As with dental bonding for adults, this treatment involves the application of tooth-colored composite resin to the damaged areas. The dentist then bonds it securely in place using a special light. Dental bonding is great for enhancing a tooth's shape, color, or size. Whether your child needs dental bonding for one or multiple teeth, it can dramatically improve their smile.
Stainless Steel Dental Crowns
PROVIDING STRENGTH AND SUPPORT TO DAMAGED TEETH
If a child has a severely decayed tooth, they need a restoration that will not just repair the tooth but also protect it from further damage. We use stainless steel dental crowns on baby teeth for this reason. They provide damaged teeth with strength and support to ensure that the teeth remain healthy and hold adequate space for permanent teeth. One of the key benefits of using stainless steel dental crowns is that the whole process only takes one appointment. This means less time in the dental chair and a more comfortable experience for your child.
PROTECTING PRECIOUS TEETH
If your child plays contact sports, a mouth guard is an essential addition for their sports bag. Sports mouth guards provide a line of defense if your child is accidentally hit in the mouth, chin, or jaw. They help prevent teeth from chipping and breaking and reduce the chances that your child will need serious dental restorations from a sports-related injury. Our SprintRay Pro 3D printer allows your dentist to turn digital scans into precise, custom-made mouth guards. Different thickness options are available depending on what sport your child plays.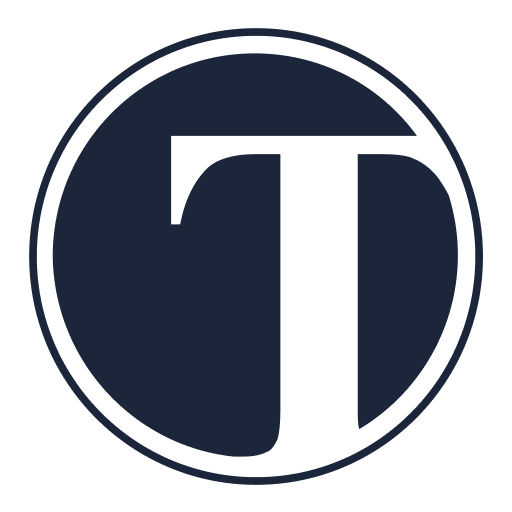 Our family has been coming here since we moved to Lakeway 6 years ago. Professional and courteous all around.
DONNA P.
Your Child's First Appointment
TIPS FOR BABY'S FIRST VISIT
The American Dental Association recommends taking your baby to their first dental evaluation when their first tooth comes in or by their first birthday. The first visit is all about helping your child to become familiar with the dental practice, their dentist, and our entire team. To prepare your child, explain to them what's happening and why they need to visit the dentist regularly. There are many children's books you can read to your baby to help reinforce positive messages about dental visits. Role-play can also help to prepare your child so they know what to expect. If your baby is typically happiest in the mornings, try to make a morning appointment. Bringing along their favorite toy can also make them feel comfortable during their dental appointment.
Are you looking for dental care without the hassle of dealing with insurance? Take control of your oral health with the Tomasik Family Dental Membership Plan.
Enjoy great savings and take advantage of all the benefits our membership plan provides!
Low annual fee and family discounts available.
Are you looking for a gentle, caring dental practice to take care of your child's dental health needs?
Contact Tomasik Family Dental today to make your child's first appointment.